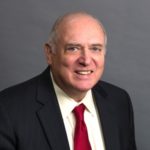 Howard is a founder and owner of the Strategy Management Group, Inc. and the Balanced Scorecard Institute. He is an author, performance management trainer and consultant, technologist, and keynote speaker with over 40 years' experience in strategic planning, and performance measurement and management. He developed the Institute's Nine Steps to Success™ balanced scorecard strategic planning and management framework in 1997. The framework is now used in over 200 organizations worldwide; more than 8000 people have taken his management system training, taught in English, Arabic, French, Vietnamese, and Spanish.
He has been a featured presenter and speaker at over 75 conferences and workshops worldwide. Howard has worked in over 60 countries and consulted to business and industry, state, local and Federal government entities, country governments, international agencies, and nonprofits worldwide. He advised businesses and 20 U.S. cities on how to implement better management practices while working as a consultant for Booz, Allen & Hamilton. He was on the team that won a Hammer Award, presented by Vice-President Al Gore for work on the National Performance Review (the GPRA legislation in the U.S., designed to improve government program effectiveness), and worked at the U.S. Department of Energy, where he co-authored the first national energy plan and several nuclear nonproliferation studies.
In 2013, he co-authored The Institute Way: Simplify Strategic Planning & Management with the Balanced Scorecard. At the Association for Strategic Planning, he co-authored the strategic planning and management Body of Knowledge, the international standard for the profession, and helped create the international certification program and examinations. As a Pioneer and member of the Association's Board of Directors, Howard led the development of the Association's long-term strategy and strategic plan. Howard served as Director of Strategic Planning and then Executive Director of the Advanced Nuclear Reactor R&D program at the U.S. Department of Energy in Washington DC. For several years he served as the Chairman of the Administrative Board for a large church in Gaithersburg, Maryland.
Howard has engineering degrees from Iowa State University and George Washington University. He received a 1000 Points of Light award for community service from President George Bush, a Distinguished Service Award while at the Department of Energy, and is a Business Leader Magazine Top 50 Entrepreneurs of the Triangle winner. He resides in the Raleigh, North Carolina area.
Author:
balancedscorecard