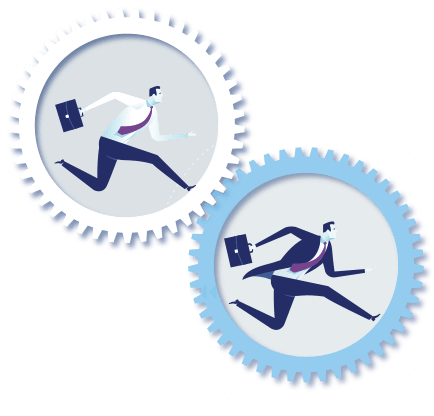 Strategic Project Manager Certification
Strategic Project Manager Certification
Course 530 – 3 Days
Price: $1,800
Whether you are working on regulatory compliance projects, government contracts or private industry, strategic thinking applied to project management best practice is a core skill that is needed and desired.
This course will ensure you are able to not just prioritize from a pool of desired projects, but also evaluate which projects and programs will help achieve your overall organizational strategic objectives. You will give greater purpose to your projects, by turning them into the means to fulfill strategy in your organization and move it into the direction it wants to go.
Through classroom discussion, case studies, and exercises and templates, delegates learn best practices in project strategy prioritization, strategy execution, strategic communication, strategic planning, performing, measuring, and delivering.
The PMI Talent Triangle, the PMI Talent Triangle logo, Project Management Professional (PMP), and the PMI Registered Education Provider logo are registered marks of the Project Management Institute, Inc.
Strategic Project Manager Certification
This program arms project managers with the tools and techniques to formulate and execute strategy to meet new challenges, prioritize programs and portfolios, improve service delivery, align projects and activities to mission, vision and strategy, and delivery value for customers and stakeholders. Strategic project management takes traditional project management principles and practices to another level that improves strategic alignment, informs resource allocation decisions, informs operational planning, and helps mitigate risk. Participants learn fundamentals of strategic planning, balanced scorecard, and predictive and agile management principles from the perspective of the modern-day project manager. This program is offered in association with the George Washington University Center for Excellence in Public Leadership, part of the College of Professional Studies.
Teaching Style
This course is delivered utilizing hands-on workshops, incorporating interactive lectures, practical examples, case studies, shared participant experiences, and practice sessions. The learning goal of the course is to review best practices in building and implementing sound project management processes.
The workshop is based around working in groups. You will learn by practicing planning and facilitation skills to apply in your own organization, receiving feedback from the Course Director and fellow delegates attending the course. The Course Director will also share related experiences and real-world examples.
Concepts and theory are delivered in small portions, giving you the time to see, hear and try each new learning concept without having to digest large amounts of information.
The training approach to learning is: hear it, see it, do it while coaching individuals in an environment which is conducive to the adult learning process. Facilitated discussions, group exercises, individual reporting are the methods used for transferring knowledge effectively. 
Who Should Attend?
This course is valuable for:
Portfolio, Program and Project Managers
Directors of Strategy Management
Directors of Performance Management
Risk Management and Compliance Officers
Balanced Scorecard Practitioners
Strategic Planners and Analysts
People who currently are project contributors and want to learn strategic project management
Anyone who is charged with strategy execution for business results
Course Benefits
Upon completion of this course students will learn to:
Prioritize and manage programs and projects within the context of a strategy-focused organization
Explore and apply must-know concepts and best practices to integrate and execute strategic project management
Understand the five principles of strategic execution and manage strategic projects using a proven process
Align project management with organizational strategy and translate high-level strategic plans into operational plans
Use the Balanced Scorecard to manage projects as the means to fulfil organizational strategy and strategic objectives
Learning Materials Include:
210 Page Workbook
Full Color 18 x 24 Wall Poster illustrating the Key Results for the key steps in project management
One set of the Project Management Process Posters
Available Discounts
Public Sector Discount
We offer a discount for participants for public sector and not-for-profit organizations (use discount code NP).
Multi-Registration Discount
If three or more participants from the same organization register, we offer a multi-registration discount. We encourage more people from the same organization to attend so that they can collaborate during the workshop.
Early Bird Discount
Sign up 30 days before the start of the course and get the early bird discount.
DAY ONE
Introduction
What is strategic project management?
How is strategy institutionalized within the organization?
Overview of how strategy is developed by executive management
Balanced Scorecard Fundamentals
Strategy planning
Strategy execution best practices
SMO or PMO – What you need to know to be successful
The role of the Strategic Project Manager in a changing workplace landscape
Step One: Initiate Strategic Projects
How do we revise poorly designed strategic initiatives?
Overcome strategic stall and maintain forward momentum
Stakeholders influence when strategic projects begin
Focus on critical initiatives with clear and meaningful milestones
Clarity in communications with a correction plan in place
Develop and prioritize new project initiatives to execute strategy
Group Exercise
Step Two: Plan Strategic Projects
Understand which delivery model will used – Predictive or Agile
Establish project level routines that track milestones and strategic objectives
Engage executive leaders when delivering strategic initiatives
Strategy is change – How do we manage this?
Using project management to transition from current state to future state
Learn how to manage the three different levels of change once a new strategy is defined
Integrate change into strategic execution
Identify the benefits of a strategic project early
The difference between strategy and activity
Organizational transformation – Look inward before moving forward
Strategy delivery is as important as strategy design
Capacity and capability, you need both for strategic execution
Practical Project Exercise
DAY TWO
Step Three: Establish The Approach
Benefits identification
Understand what the strategic initiative is intended to deliver – The "why" of the project
Value should not be lost in deliverables or dates
Step Four: Benefits Realization
Strategic benefits for internal and external customers
Identify, execute and sustain benefits
Using strategy to drive customer satisfaction
Performance management of strategic initiatives
Creating measurable, concrete and explicit benefits
Identify tangible and intangible benefits
What role does risk management play in strategy execution?
Why we need to plan risk responses
Understanding it is not just about the triple constraints – Understanding benefits realization counts
Group Exercise
Step Five: Perform Work
Organizational agility
SMO or PMO – Which is right?
Strategy – People-driven or process-driven
Organizational understanding from a strategic view
Manage stakeholder expectations
How to manage roadblocks
Switching priorities without losing momentum
Three models of strategic delivery – Agile, Hybrid, and Predictive
How to take a holistic view of strategic delivery
Adapting governance for different delivery models
Strategic Project Management Exercise
DAY THREE
Step Six: Control Performance
How to develop meaningful performance measures and targets
How to evaluate planning documents and processes
Developing and refining project performance measures and targets aligned to strategy
How to get performance information throughout the organization for better informed decision making
Report on performance at a strategic level
Stay focused in a changing world (IoT, AI, Cloud)
Collect, verify and validate performance data
Linking strategy to resource decisions
Linking performance to rewards
Step Seven: Deliver
Benefits identified – Benefits realized
What did we learn?
Strategic Project Management Exercise: Using a culmination of the work over the past two and half days, this is a facilitated workshop where you will participate in creating deliverables for your projects that can be used once you return to your workplace.
This course is only offered as a customized private course in-person or online. Contact us for more information. 
Want to bring this course to your location to train your whole team?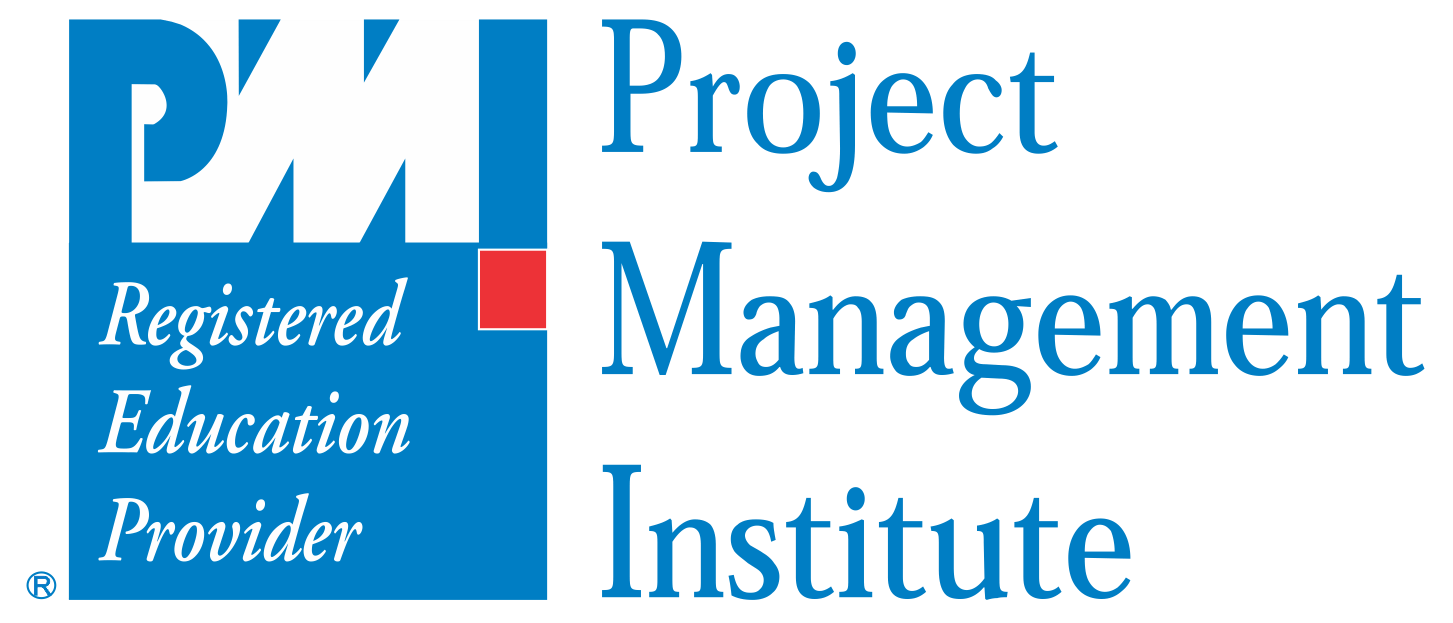 "I just passed my PMP® exam today and wanted to thank you for providing such a top-notch training program to help prepare me for the exam. The training materials were just what I needed to help me synthesize the information presented in the PMBOK®."
"The [Ultimate PMP® Prep Exam] book was helpful in understanding these concepts."
"I just wanted to let you know that I used your Ultimate PMP® Exam prep system to study for my exam. I wrote the PMP® exam yesterday and passed! I am recommending your learning system above all others. It was very instrumental in helping me pass."
"One of the major contributors to my success is [the Ultimate PMP®] Prep Exam. I would like to convey my appreciation. Most of the questions are closer to the actual exam questions. After getting 80% on [the] prep exam I got confidence that I can succeed in the PMP® exam."
Harnessing the Power of Project Management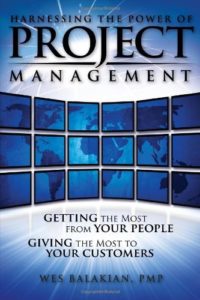 Contact us to find out how we can help your organization

focus on strategy
and
improve performance.