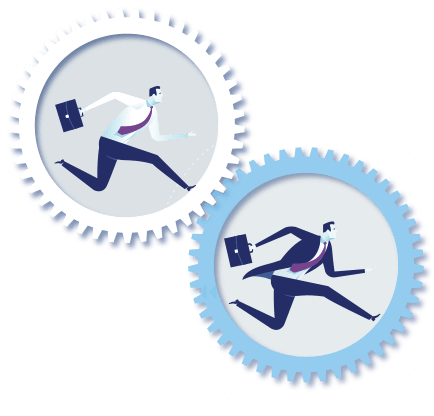 Strategic Project Management Basics
Strategic Project Management Basics
There is more to effective project management than meeting deadlines, budget, and scope. Achieving strategic goals and delivering real value is only possible through competent project management that is guided by and aligned with an organization's strategy. In today's fast changing world environment, organizations formulate and execute strategy to meet new challenges, improve service delivery, align their employees to vision and mission, align projects and activities to strategy, and delivery value for customers and stakeholders. Unfortunately, many of these strategy efforts fail to acknowledge that the delivery process is as important as the strategic plan.
Poor project management and stakeholder commitment can hinder execution of even the most well-designed strategies. Strategic project management takes traditional project management principles and practices to another level that improves strategic alignment, informs resource allocation decisions, informs operational planning, and helps mitigate risks. Strategic project management makes strategy leadership everyone's job, not just the C-suite. Great strategic project leadership focuses on aligning project and portfolio management with strategy, helping coordinate clients and teams, forming a vision for success, and keeping everyone on track.
Why Do Strategy and Project Management Efforts Need to be Aligned?
Strategy-focused organizations are better positioned to meet the challenges of a changing world and deliver customer and stakeholder value. Today's high performing organizations, whether they use an agile or traditional style of management, effectively communicate to their employees what they are trying to accomplish, align day-to-day work to vision and strategy, use strategy to prioritize their portfolio of work, and measure and monitor progress towards tangible strategic targets. This type of strategic management goes hand in hand with effective project management because as strategists map out a plan, project managers execute the plan successfully.
For this handoff to be effective, executive strategy teams need capable Strategic Project Managers in the room so that lofty strategic aspirations can be grounded by the precision of competent project planning and execution. Organizations that execute strategy with the discipline of a competent project manager are more successful at achieving goals because project managers help executive teams:
Consider the full ramifications of different strategy options on execution as part of the strategy formulation discussion

Estimate the planning and cost implications of new strategic initiatives before they are selected

Foresee complications that might arise due to scheduling dependencies and stakeholder management

Estimate and manage strategic risk in a disciplined fashion

Use project communications planning to keep all stakeholders abreast of strategic progress

Transform strategic initiative failure into success by avoiding cost overruns and schedule delays
What is a Strategic Initiative?
Strategic Initiatives are projects (new or existing) that are designed to help the organization achieve Strategic Objectives and have significant organization-wide impact. They are managed formally like any other project, meaning they are explicitly defined in terms of owner, schedule, resources needed, action steps, progress, and expected results. Some Strategic Initiatives are short-term (taking only a few days to implement) while others can take years to fully implement. Strategic Project Management is the process of managing projects to achieve strategic success.
Are Project Manager's Required to Be Educated in Strategy?
The Project Management Institute has found that while technical skills are core to project and program management, they are not enough for Project Management Professionals (PMP)® to compete in a changing world. To fully engage in corporate level strategy development, seasoned project managers need the appropriate knowledge and skills. With strategic and business management expertise making up one third of the PMI Talent Triangle® , education in strategic project management can be used to meet PDU requirements specific to that category.
Who Makes for a Good Strategic Project Management Candidate?
Strategic Project Managers are typically professionals tasked with managing projects and portfolios in various positions and at different levels, including senior managers, project managers, directors, strategic planners and analysts, and performance management practitioners charged with managing strategic initiatives or related projects.
How Do I Become a
Strategic
Project Manager?
SMG courses are taught by highly-experienced facilitating consultants familiar with all types of organizations.
The 1-day Strategy Essentials for Project Managers course gives seasoned project managers the strategic planning and management knowledge and skills they need to support corporate level strategy development.
The PMI Authorized Training Partner logo is a registered trademark of the Project Management Institute, Inc. 
Can I Get Help from An Expert?
With extensive experience delivering quality project-management training, consulting, staffing and services, SMG is poised to deliver for your organization today. SMG is a global leader in delivery of full lifecycle project management services and products that add value to the organizations and individuals we serve.
Strategy Essentials for Project Managers
"
Highly informative, interactive with clearly defined roll out
."
"
A worthwhile experience that has given me the tools to think strategically both for my organization and myself
"
"
The sessions are of university level and quality, and in keeping with top-tier professional standards.
"
"
Intensive training geared at developing team capabilities for measured success.
"
"
This is one of the best professional courses I've taken in my career. I will be able to apply the learnings immediately when I return to the office.
"
Contact us to find out how we can help your organization

focus on strategy
and
improve performance.