Strategy Execution Solutions
Strategy Execution is the process of implementing the organization's strategy. It involves activities and processes designed to systematically coordinate and align resources and actions with mission, vision and strategy, enabling organizations to lead and communicate effectively in a climate of teamwork, continuous improvement, innovation, and change. In most organizations, there are gaps between the development of strategy, release of the strategic plan, and its successful implementation. BSI has worked with over 300 organizations worldwide on strategy development and implementation to close those gaps by focusing on five imperatives that are critical to successful strategy execution:
Leadership and Governance
Creating a Performance Culture
Aligning and Operationalizing Strategy
Strategic Project/Portfolio Management
Performance Analysis, Reporting and Informing
Strategy Execution Training
While many leaders, managers, and analysts are comfortable creating a strategic plan for moving their organization forward, many organizations struggle to turn abstract goals and strategies into reality. The Strategy Execution Professional Certification program teaches participants how to effectively implement an organization's strategy by focusing on five strategy execution imperatives. As opposed to a typical strategic planning course that focuses on goal setting, this hands-on course lets delegates work with proven tools, techniques, and interventions needed to turn strategy into action. This course is designed for all organizations and all sectors, regardless of what strategic planning framework has been used to create your plan. The course starts with a short primer on strategic planning, so organizations that do not have a strategic plan can learn how to adopt best practices to develop one and implement it successfully.
Strategy Execution Consultation
Every client's strategy execution maturity level is different. For this reason, Strategy Execution consulting services are designed to support each client's unique needs – those who are just getting started to understand their strategy execution capabilities to strategically mature organizations trying to adopt best practices and make continuous improvements to their processes. The end goal is to leave clients with observations, specific recommendations, and tools, techniques and interventions that can be applied to improve organization excellence, and to ensure that performance management becomes and remains a formal enterprise capability.
Build Your Strategy Team
Do you have a formal approach to leadership and governance driving the strategy department's role, services, and capabilities? Are your leaders visibly driving your strategy? Is your strategy management approach viewed as optional or a necessity? Our experts can help you add the discipline needed to support the enterprise and become a mentor and partner to leadership.
Manage Projects and Portfolios
Does your leadership team prioritize enterprise projects based on strategy as well as resource capacity? Are your strategic and operational projects successful? Do you formally align your strategic and operational project portfolios? Our strategic project management experts can help you successfully manage for results.
Align and Operationalize Strategy
Are your employees' goals aligned to strategic objectives? Is strategy incorporated into the budget formulation process? Are operational plans aligned with strategy? Do you know which enterprise capabilities are most critical to achieving your strategic objectives? Let us show you how well-executed balanced strategic plans are used by organizations worldwide for aligning and operationalizing strategy.
Improve Strategic Processes
Are your process improvement efforts aligned with strategy? Does your team have the skillset needed to drive process improvement? Do you know which processes are key to achieving your strategic objectives? Our process specialists can help you achieve operational excellence and align processes to strategy.
Analyze and Report Performance
Are you spending too much of your strategy review meetings 'in the weeds'? Are you measuring what matters? Do you have standardized reporting formats? Is performance reporting and analysis incorporated effectively into decision making at all levels of the organization? Our team of facilitators and analysts can help you add much-needed discipline.
Create a Performance Culture
Does your organization have a strong performance culture? Have you incorporated the latest thinking regarding agility and innovation into the organization's ethos? Do employees understand how their performance contributes to organization mission, vision, and strategy? Do they understand the value of measuring performance or "game the system" by setting targets too low? Let our consultants apply decades of performance management experience to your organization.
Need Help Executing Your Strategy?
Achieving High-Performance Through a Continuous Improvement Mindset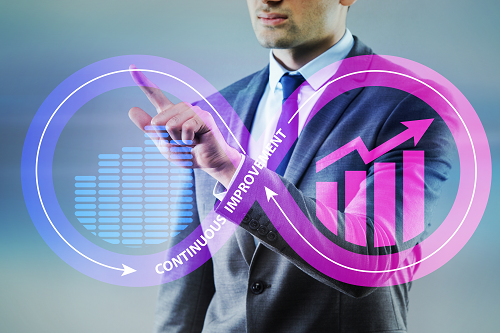 Make Huge Strides in Quality and Delivery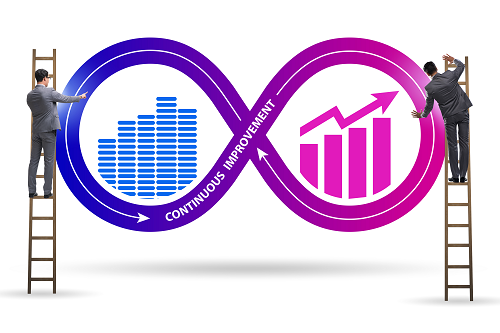 The Institute Way
Contact us to find out how we can help your organization

focus on strategy
and
improve performance.