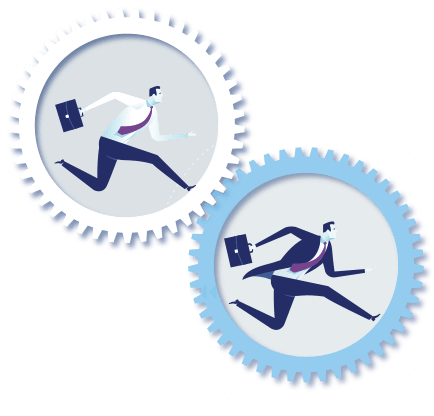 Strategy Essentials for Project Managers
Strategy Essentials for Project Managers
Course 240 – 1 Day
Price: $695
Strategy Essentials for Project Managers is a one-day interactive experience designed to give seasoned project managers and PMPs® the strategic planning and management knowledge and skills they need to support corporate-level strategy development and successfully implement enterprise-wide strategy through projects at the operations level. The curriculum builds on essential elements from strategy and project management writings, training and consulting experiences gained in over 40 countries over the past several decades. The emphasis is on shared participant experiences, lessons learned, best practices, applied exercises, reinforcement, and expert advice and support from senior facilitators/trainers. Participants will learn from each other and their facilitator and leave with a toolkit of proven resources that can be applied immediately at delegate organizations.
PMP®, CAPM®, Project Management Professionals®, PMBOK®, and Project Management Institute® are all registered trademarks of the Project Management Institute® (PMI®).
Note: Strategic Planning, Balanced Scorecard, or PMP® certification is not required. 
There is more to effective project management than meeting deadlines, budget, and scope. Achieving strategic goals and delivering real value is only possible through competent project management that is guided by and aligned with an organization's strategy. In today's fast changing world environment, organizations formulate and execute strategy to meet new challenges, improve service delivery, align their employees to vision and mission, align projects and activities to strategy, and delivery value for customers and stakeholders. Unfortunately, many of these strategy efforts fail to acknowledge that the delivery process is as important as the strategic plan. To contribute to corporate strategy formulation and execution, every project manager needs a basic understanding of fundamental strategy concepts and tools such as mission, vision, customer value proposition, goals, objectives, measures, and strategic initiatives This course is for anyone who manages projects and would like to ensure that their work is aligned to enterprise-wide strategy and goals, and would like to contribute to the strategy discussion but lacks the knowledge of strategy terminology and methodology.  
Teaching Style
Senior Facilitator/Trainers who teach the program use a combination of short lectures, examples, and relevant exercises to help participants learn and apply strategy concepts. Our trainers also share proven instruments, templates, checklists, analysis tools and success stories to reinforce learning. Exercises throughout the course include:

A discussion around Strategic Project Management

Translating mission and vision into strategy and then into projects

How to use a SWOT analysis to help make projects more strategic

Identifying strategic goals and objectives

Strategy mapping for visualizing the logic of strategy and how projects connect to the strategy

Identify and prioritizing candidate strategic initiatives

Summarize and communicate all elements of strategy
Who Should Attend?
Project managers, operations managers, strategy implementation managers and analysts, program managers, budget analysts, operations analysts, and anyone who contributes to successful project implementation. Strategic Project Managers are typically professionals tasked with managing projects and portfolios in various positions and at different levels, including senior managers, project managers, directors, strategic planners and analysts, and performance management practitioners charged with managing strategic initiatives or related projects.
The Project Management Institute has found that while technical skills are core to project and program management, they are not enough for PMPs® to compete in a changing world. To fully engage in corporate level strategy development, seasoned project managers need the appropriate knowledge and skills. With strategic and business management expertise making up one third of the PMI Talent Triangle®, education in strategic project management can be used to meet PDU requirements specific to that category.

Course Benefits
As a participant, you will benefit by learning how:

Key strategy components work together

All projects can be better aligned to enterprise-wide strategy and goals

Operational projects can be "managed to strategy"

Strategy, well grounded in core project management principles, can be used to improve organizational performance

To contribute to the formulation of corporate strategy, including the development of organizational mission, vision, strategy, strategic objectives, meaningful performance measures and targets, and initiatives

To anticipate challenges and prepare solutions for a more effective strategy implementation

To engage leaders and employees in the planning process
Discounts
Public Sector Discount:
There is a $50 discount for participants for public sector and not-for-profit organizations (use discount code NP).
Multi-Registration Discount:
There is also a $100 discount for three or more participants from the same organization. We encourage more people from the same organization to attend so that they can collaborate during the workshop.

Early Bird Special:
$50 additional discount per participant for signing up 30 days before the start of the course.
Course Introduction
What is Strategic Project Management?
Exercise: How Do Project Managers and PMP's® Contribute to Strategy Formulation and Execution?

Strategy Overview

Basic concepts of strategy as applied to organizations

Various strategy models in a nutshell

The Nine Steps to Success™ framework for strategic planning and management

Strategy Formulation
Strategic assessment & foundations
SWOT, PESTEL, Customer Needs, Market Analysis, and other assessment tools

Mission and Vision Statements

Core Values
Exercise: Mission and Vision improvement
Exercise: SWOT Analysis
Strategic formulation

Formulation Tools: Customer Value Proposition, Strategy Profiling, and more

Strategic Goals

Strategic Objectives

Performance measurement, and KPIs and Targets
Application Exercise: Developing Strategic Goals
Application Exercise: Developing Strategic Objectives
Introduction to Performance Measures & Strategic Initiatives
Application Exercise: Developing and Prioritizing Strategic Initiatives
Strategic Alignment & Execution

Creating alignment through cascading strategic objectives

Strategic Prioritization and Execution

Performance Analysis & Evaluation
Application Exercise: Summarize all elements of strategy
Summary and Next Steps
Want to bring this course to your location to train your whole team?
Great way to 'kick the tires' of [strategic planning] to see what it is about without a huge investment.
Eddie
Now I understand what our [strategic planning] champion is trying to accomplish and can more meaningfully contribute to our discussions.
Samuel
A great overview to understand what our team is trying to do.
Bernice
Harnessing the Power of Project Management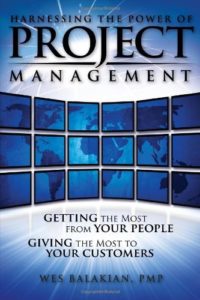 We Help Organizations Focus on Strategy and Improve Performance