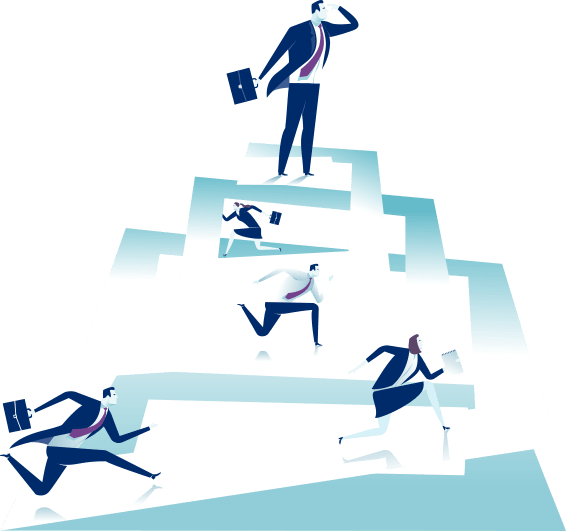 Howard Rohm, BSMP, CPT, SMP
Co-Founder & President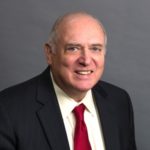 Howard is a founder and owner of the Strategy Management Group, Inc. and the Balanced Scorecard Institute. He is an author, performance management trainer and consultant, technologist, and keynote speaker with over 40 years' experience in strategic planning, and performance measurement and management. He developed the Institute's Nine Steps to Success™ balanced scorecard strategic planning and management framework in 1997. The framework is now used in over 200 organizations worldwide; more than 8000 people have taken his management system training, taught in English, Arabic, French, Vietnamese, and Spanish.
He has been a featured presenter and speaker at over 75 conferences and workshops worldwide. Howard has worked in over 60 countries and consulted to business and industry, state, local and Federal government entities, country governments, international agencies, and nonprofits worldwide. He advised businesses and 20 U.S. cities on how to implement better management practices while working as a consultant for Booz, Allen & Hamilton. He was on the team that won a Hammer Award, presented by Vice-President Al Gore for work on the National Performance Review (the GPRA legislation in the U.S., designed to improve government program effectiveness), and worked at the U.S. Department of Energy, where he co-authored the first national energy plan and several nuclear nonproliferation studies.
In 2013, he co-authored The Institute Way: Simplify Strategic Planning & Management with the Balanced Scorecard. At the Association for Strategic Planning, he co-authored the strategic planning and management Body of Knowledge, the international standard for the profession, and helped create the international certification program and examinations. As a Pioneer and member of the Association's Board of Directors, Howard led the development of the Association's long-term strategy and strategic plan. Howard served as Director of Strategic Planning and then Executive Director of the Advanced Nuclear Reactor R&D program at the U.S. Department of Energy in Washington DC. For several years he served as the Chairman of the Administrative Board for a large church in Gaithersburg, Maryland.
Howard has engineering degrees from Iowa State University and George Washington University. He received a 1000 Points of Light award for community service from President George Bush, a Distinguished Service Award while at the Department of Energy, and is a Business Leader Magazine Top 50 Entrepreneurs of the Triangle winner. He resides in the Raleigh, North Carolina area.
Howard Rohm, BSMP, CPT, SMP
Co-Founder & President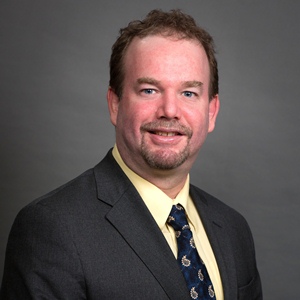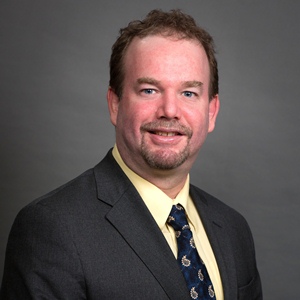 David Wilsey, BSMP, SMP
Chief Executive Officer
David Wilsey is a strategic planning and performance measurement specialist that works with organizations to improve strategic performance by helping them systematically design and execute strategy, increase employee focus on strategy and results, develop meaningful performance measurements / KPIs, develop consensus around strategy, prioritize more effectively, and improve use of performance management technology. He is an international strategic planning, balanced scorecard and performance measurement thought leader as co-author of The Institute Way – Simplify Strategic Planning and Management with the Balanced Scorecard, co-author of the Strategy Professional Resource Center's Association for Strategic Planning SMP/SPP/SPA Certification Exam Study Guide, and the author of numerous articles and a widely read blog. He has led numerous Strategy Management Group (SMG) client engagements and has taught hundreds of participants over many years of balanced scorecard public and client-site workshops. He is one of only a handful of Licensed PuMP® (Performance Measure Process) Consultants in the world and is a certified Strategic Management Professional (Association for Strategic Planning). He has helped design all of SMG's Certification Programs, offered in association with the George Washington University Center for Excellence in Public Leadership, part of the College of Professional Studies.
He has led numerous SMG client engagements and has taught hundreds of participants over many years of balanced scorecard public and client-site workshops. His clients have included UNICEF, the U.S. Border Patrol, KeyLogic Systems, Blue Man Group, Veolia Water NA, U.S. Centers for Medicare & Medicaid, Fort Bragg Army Garrison, Chicago Virtual Charter Schools, Greenville Utilities Commission (NC), Constellation Energy, Dalton Public Schools, HSA Bank, National Cancer Institute/OPIRM, Simmons Foods, the Society of Composers, Authors and Music Publishers of Canada (SOCAN), McLeod Software, CISCO Systems, Shat-R-Shield, and many more. David has experience in a wide range of fields, including consulting, training, engineering, website design, marketing, manufacturing, design, programming, research, education, and multimedia production.
His employment history includes tenures at SAS Institute, Holley Performance, Lunati Pistons, Nesbit Engineering and the University of North Carolina – Chapel Hill. He has a Bachelor's degree in Music Education from Henderson State University and an MBA from North Carolina State University, with a concentration in Innovation Management.
David Wilsey, BSMP, SMP
Chief Executive Officer
Joe DeCarlo, BSMP, PMMP
Senior Vice President
Joe is the Senior Vice President, as well as a senior consulting associate, who has 40+ years of extensive experience in business structuring, strategy formulation/implementation including balanced scorecard use, change management, and the design/execution of innovative operational business models/solutions in the private, public, and nonprofit sectors with first-line and executive level management positions.
Joe's experiences included profit and loss responsibilities, in information technology (hardware and software), consulting, education, and publishing with the IBM Corporation, university senior management and instructor at the Milwaukee School of Engineering, alumnus of the inaugural executive-in-residence program for technology start-ups at the Plug and Play Technology incubator in Sunnyvale, CA, and consultant/instructor with the Balanced Scorecard Institute.
At Strategy Management Group (SMG), Joe is a project manager/team member for multiple for-profit, government, and non-profit strategy and balanced scorecard projects ranging from high-level organizational strategy to business units through aligned teams and individual strategy and scorecard development. SMG projects include Cisco, ADP, Community Action Program – San Bernardino County, USAF, KeyLogic Systems, Liebherr Mining Equipment – USA & France, Abu Dhabi Police Department, Fluor Corporation, Regional Resource Center Program – USA, Ethiopia Federal Ministry of Health, Ghana Civil Aviation Authority, Uganda Revenue Authority, Belize Water Services, Central Bank of Belize, cbm Canada, Canada Foundation for Innovation, Puerto Rico Science, Technology and Research Trust, Ghana State Enterprise Commission, Vital FSM PetroCorp, King Faisal Specialist Hospital and Research Centre, Caribbean Community Secretariat, US Army Training and Doctrine Command, San Mateo County Government, US Department of Defense – Defense Media Activity, Meadow Lark Transportation Solutions and the Saginaw Chippewa Tribal College.
Joe is certified by SMG and the George Washington University Center for Excellence in Public Leadership, part of the College of Professional Studies, as a certified Balanced Scorecard Master Professional and Project Manager Master Professional as well as a certified Effective Facilitator through the Leadership Strategies Institute and a certified Product Marketing Manager through the Pragmatic Marketing Institute. Joe maintains professional memberships in the Project Management Institute, Association for Strategic Planning, International Society for Performance, Center for Creative Leadership, Data Science Central, Strategic Management Society, Delta Mu Delta – International Honor Society in Business and the United States Naval Institute.
Assignments and projects have been in numerous domestic and international locations including North America, Mexico, Venezuela, Brazil, England, France, Germany, Italy, China, Japan, Taiwan, Australia, India, Ethiopia, South Africa, Ghana, Uganda, United Arab Emirates, Puerto Rico, Federated States of Micronesia, Guyana, Barbados and Saudi Arabia.
Joe has an MBA – Technology Management – University of Phoenix, 2005 and is a Doctoral candidate at the University of Phoenix.
Joe DeCarlo, BSMP, PMMP
Senior Vice President
Contact us to find out how we can help your organization

focus on strategy
and
improve performance.