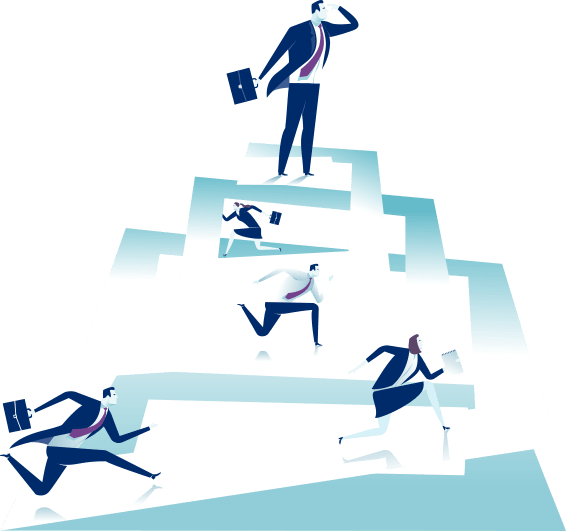 Top 5 Secrets to Build Strategy Alignment
Webinar: Top 5 Secrets to Build Strategy Alignment
Recorded February 19, 2019 – Replay Available Below
When organizational structures, processes and systems support the larger strategy of your organization, you have achieved strategic alignment. You also need to ensure all employees understand what the organization is trying to accomplish, make decisions based on that strategy, and align department and individual goals with the higher-level goals. This alignment is created when high-level strategy is cascaded first to business and support units, then to individual employees. This approach helps create an organization that is high-performing, agile and growth-oriented.
For most organizations, striving for strategic alignment is a no-brainer. But actually implementing it across an organization is challenging. And most organizations are not doing it effectively. 
Does your organization exhibit these strategy management challenges?  
An organization-wide strategy exists BUT

 – That strategy has not been effectively cascaded to the lines of business, departments, and individuals

Employees don't understand where they fit into the organization strategy

 – They overhear executives talk about the organization strategy, but there is no direct communication about how individuals should align with it

Too many disparate project initiatives

 – There is ambiguity about if and where these initiatives fit on a strategic level for the organization strategy and department operations

Strategy communications are ineffective or nonexistent

 – Following the development of the initial organization-wide strategy, rumors abound that it might be expanding or fading away entirely. The question becomes: "Is the strategy real? If so, how am I as an individual contributor or my team supposed to execute on it?"
If these challenges sound familiar, check out this webinar that reveals the Top 5 Secrets of Strategy Alignment including:
Why alignment should be required

When to align the strategy

How to conduct the alignment

How to measure the success of the strategy alignment

What benefits will be derived from alignment
Make sure to register for our newsletter to get the latest information about our next webinar!
Download a copy of the presentation here >>
Contact us to find out how we can help your organization

focus on strategy
and
improve performance.