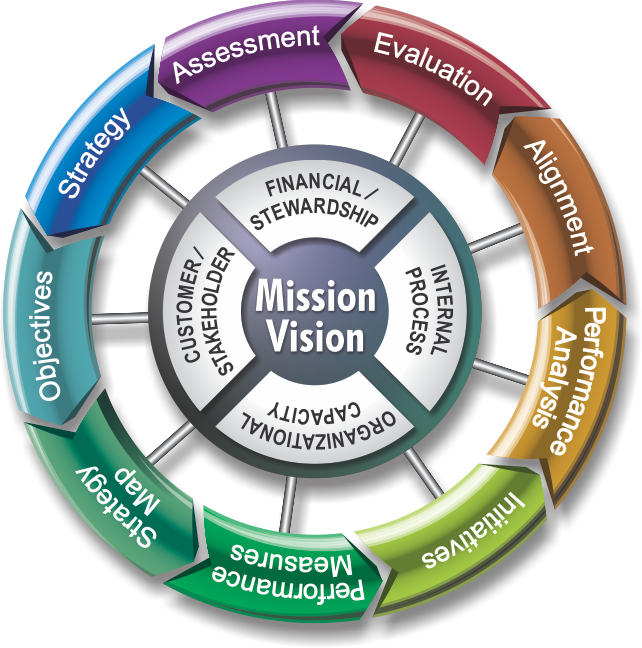 The Institute's award-winning framework, Nine Steps to Success™, is a disciplined, practical approach to developing a strategic planning and management system based on the balanced scorecard. Training is an integral part of the framework, as is coaching, change management, and problem solving. Emphasis is placed on "teaching clients to fish, not handing them a fish", so the scorecard system can be sustained.
A key benefit of using a disciplined framework is that it gives organizations a way to 'connect the dots' between the various components of strategic planning and management, meaning that there will be a visible connection between the projects and programs that people are working on, the measurements being used to track success, the strategic objectives the organization is trying to accomplish and the mission, vision and strategy of the organization.
More Information:
What is a balanced scorecard?
Contact us to find out how we can help your organization

focus on strategy
and
improve performance.